Skincare favourites from 2018
Since it's the end of another year, I decided to set up a challenge! Welcome to my 5 Days of Favourites challenge - each day, for the remaining 5 Days of the year, I'll post about my favourite products from 2018!
Since this takes place right at the very end of the year, it means I've had the whole year to think about which items are my favourites and have had plenty of time to try them out.
If you're a blogger, feel free to join in the challenge! Just simply write a post each day about your favourite items of the year in whatever categories you blog about.
You can also find the full collection of 5 Days of Favourites posts as they're published, here.
Here's my lineup for this year:
Day 1: Skincare, Day 2: Make-up, Day 3: Bath & Body, Day 4: Lingerie, Day 5: Clothing & Accessories

For Day 1, I've chosen to write about skincare! It's been rather difficult to pick just a small selection of items as I've found so many good skincare products this year alone. But after thinking long and hard about it, I've come a decision.
So, in no particular order, here are my favourite skincare products of 2018!
Inika Organic Micellar Cleansing Rosewater, 100% Pure Brightening Tonique, Inika Organic Primer
Inika Organic Micellar Cleansing Rosewater
The Inika Organic Micellar Cleansing Rosewater has become one of my most favourite products of all time, not just this year!
If you've read my post from back when I was just starting out with skincare and getting into a K-Beauty routine, you'll know how much I loved the Neogen Real Flower Cleansing Water. This Micellar Cleansing Rosewater from Inika Organic is finally a perfect replacement for that!
My combination skin doesn't do well with oils and often many cream textures fail to give good results too. I've found that these water products are perfect for me, and not just my oily areas either! The only problem is the availability of these, particularly in green/ organic skincare, as it seems oils and creams dominate the market here.
The Micellar Cleansing Rosewater smells like rose Turkish delight, it's a great scent and I'd probably buy it again just for the scent!
The texture is nice and light, yet hydrating, and perfect for all of my skin types. It hydrates my dry areas, reduces oiliness on my oily areas and smooths & refreshes the normal areas, all while cleansing and smoothing with a delicious scent!
Don't be mistaken by thinking just because it's watery and light, that it wont have any make-up removing properties - it's great for removing tough make-up too! For best results, I first used the Inika Organic Makeup Remover and then followed with the Micellar Cleansing Rosewater.
The expiration date for this product is 1 year (12 months) from opening and I'd imagine that's around how long it lasts. When I first recieved this I felt a bit conned and thought it wouldn't last the week, but months later I'm still using it daily and it hasn't ran out yet! So don't judge a product by the size of it's bottle, I guess.
100% Pure now also do a Micellar Cleansing Rosewater, but I'll stick to Inika as it's bound to be less wasteful.


Also on my favourites list is the Inika Organic Primer! I'm not sure this is quite a 'skincare' product, but I didn't feel it fit into makeup either. Since it can be used as a skincare item as well as a primer I guess I'll add it here!
I usually use this product before makeup application, however, sometimes I do use it alone as a skincare item.
It contains hyaluronic acid just as many skincare products do, making it a nice product to use alone too. This is the last step in my morning skincare routine, where it then may or may not be followed with makeup.
For use with makeup, it does all a primer should. I can definitely say my skin looks much better with this extra layer under my makeup, but I'm not sure it's quite what my 100% Pure Luminous Primer was.
The difference between this and my 100% Pure Luminous Primer though, is that this can be used alone and contributes to nice skin when used alone. For that one reason, this one made the favourite!
Coconut Merchant Coconut oil
Coconut Merchant coconut oil is my favourite of all coconut oils!
I can't use coconut on my face areas anymore but from when I did, it was definitley the best I'd tried so far.
My uses for coconut are: makeup remover, moisturiser, mouthwash and also tape in hair extensions remover.
Other coconut oils I've tried include RMS Raw Coconut Cream, and Vita Coco.
I found Coconut Merchant to have the best texture, no hard to melt lumpy bits. I also found it to have the best taste!
You can browse or obtain your own jar of Coconut Merchant Coconut oil from Nature's Healthbox here!
100% Pure Brightening Tonique
The 100% Pure Brightening Tonique has the same light texture as the Micellar Cleansing Rosewater, making it ideal for my skin's needs.
The product itself is rather surprising in scent and colour. It has a peculiar lime green to light yellow colouring and has an orangey, 'children's medicine' kind of scent, which is actually really nice!
I'm not sure whether this product lives up to it's name as a 'Brightening Tonique', I didn't really notice what I'd call a brightening effect. I feel it gave more of a soothing and smoothing with a bit of glow, but it's very pleasant to use and I'd definitely repurchase again if possible! Unfortunately though, I believe this is an older and now discontinued product.
The expiry date is 6 months - as usual for products from 100% Pure. I feel this a bit wasteful (as with all 100% Pure products) as I couldn't possibly use all this in just 6 months and end up with at least half a bottle left unused.
Laidbare Guess My Age & Laidbare Working 9 to 5 Hydration Cream
Laidbare Working 9 to 5 Hydration Cream
The Laidbare Working 9 to 5 Hydration Cream is one of my favourite skincare products of all time, not just 2018. I've been buying this for around 2 years now and have recommended and gifted tubes to all my friends and family!
When I first tried this product I didn't think it was doing anything much, but after using it continuously as part of my daily morning routine, I suddenly noticed how magical it was. Nowadays, my skin looks very noticeably younger and smoother as soon as it's first applied!
The description of this cream states about it's anti-aging properties, but I find it has other, unwritten, benefits too. I find this product to be ones of the greatest (if not the greatest, definitely on Mizon Snail Repair level) that I've tried for getting spots and acne removed and removed quickly. Some of the key ingredients include: Rose Water, Iceland Moss, Gotu Kola and Cassis Angustifolia Seed Polysaccharide (apparently the natural version of hyaluronic acid) though, so it's not too surprising it works so well.
Before trying this product, I was under the impression that skincare can only do so much and that anti-aging products didn't work - but this cream is a skincare hero and a definite exception to this!
This product is also so inexpensive to buy and is completely worth the money! If you haven't tried out Laidbare yet, you should get doing so, every product by them is amazing! There's few Laidbare products that I don't own at this point!
Although it appears to be a small tube, it lasts for a long time. For me, one tube lasts around a year. (Which is convenient as the expiry date is 1 year (12 months) from opening.)
Laidbare Guess My Age Anti-Aging Cream
Again, another amazing cream from Laidbare - the Guess My Age Anti-Aging cream.
I purchased this after loving the 9 to 5 Hydration Cream so much and I'm so glad I did! (Pack Your Bags eye cream is also a good anti-aging product from Laidbare, but that's for another post)
The information on the label is as follows:
Application: Use day and night. Moisturise the skin by massaging into the face and neck for tightened, wrinkle reduced skin. For extra essential hydration follow with 'Working 9 to 5 Anti-aging Moisturiser'.
And that is what I do as part of my daily routine. Just one of these pair alone does a great job, but combining them both as recommended is even better!
This cream has the same effects as the 9 to 5 Hydration Cream: anti-aging, plumping, brightening and anti-acne, but the scent is different. This one has more of scent, which seems to be very citrusy, lemon or lime I'd say.
I'm not sure what the recommended application method for both of these Laidbare products is, but for me I use these the same way I use all my skincare products - folding a cotton pad over into quarters and using this instead of fingers, sponges or brushes, etc.
The expiration date for this is 1 year (12 Months), again, I'd say that was about how long it lasts too.

100% Pure Sheet Masks - Does It All, Deep Hydration, Anti-Acne, Collagen Boost, Anti-Wrinkle
The 100% Pure Sheet Masks were a product I was very excited about after hearing of their US launch, I was so excited that I even ordered directly from 100% Pure UK to obtain some instead of waiting for my usual European stockist to get them in. (You can see more about my experience with ordering from the former UK site here.)
I ordered each of the new sheet masks available, while I haven't yet tried them all, my favourites are Does It All and Deep Hydration.
Now, these masks aren't just your average K-Beauty copycats, but these are actually genuine Korean sheet masks made in Korea! Something which makes me like them all the more.
The masks are relaxing and hydrating, just as a sheet mask should be. They leave my skin feeling and looking nice and are soft to wear.
The only downside I have with these, is that there is a lot of extra product that feels wasted. While this is quite normal for sheet masks, I feel there's so much extra in these. I've considered putting the extra into bottles and using it as a serum, but I'm not sure how it'd hold up with being previously opened and exposed to the air.
Well, that's all for todays favourites, tomorrow I'll be writing about my favourite makeup products of 2018 as planned!
If you decide to join me in the 5 Days of Favourites challenge, let me know, I'd love to read about your favourite things of the year!
You can see here for a 10% discount code on Laidbare and Inika Organic at my favourite stockist Onlynaturals!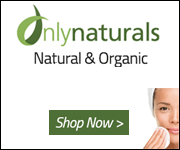 Thank you for reading, I hope you enjoyed any skincare products you tried this year!
*(Additional images & information may be added on
request
)
*(May contain one or more refferal, affliate links & codes - by tapping these you agree to cookies)